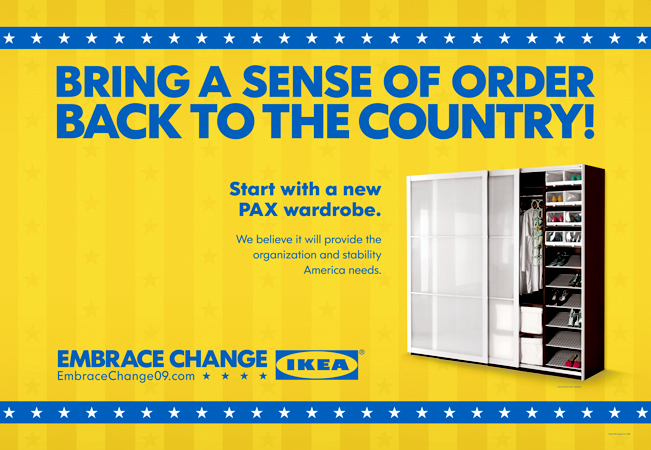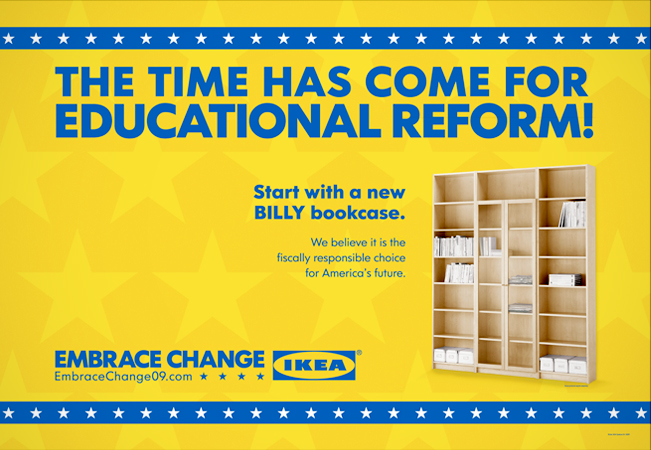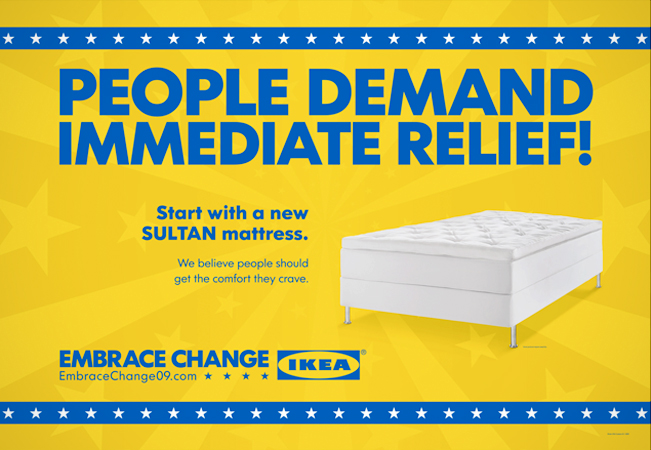 Ikea: Embrace change
We introduced the concept of fiscally responsible home furnishings on the week of President Obama's Inauguration. Since the President's moving into one of the most important homes in the world, we decided to offer up some ideas on how to decorate in this economy.
Online, users could design their own Oval Office with IKEA furniture
and send it off to the White House.

The integrated campaign shortlisted at Cannes, won a Gold Clio, and Silver Effie.